HARTLEY'S SOUL: RESTORING HAL HARTLEY'S LONG ISLAND TRILOGY
When news broke that New York-based independent filmmaker Hal Hartley was launching a Kickstarter to help fund the restoration and re-release of his much-loved Long Island trilogy, the iconic writer/director immediately found endorsement from two high-profile directors.
James Mangold, the Academy Award-nominated co-writer and director of last year's 'Logan' and James Gunn, of 'Guardians of the Galaxy' fame immediately tweeted their love and support for Hartley.
"I was surprised," Hartley says, seeming still taken aback by the influence his work has had on other filmmakers who, like him, cut their teeth in the world of cinema before, unlike him, moving to the world of big-budget studio filmmaking. I just never thought of what I was doing as that broadly appealing - but I was pleased."
It's been nearly thirty years, since 'The Unbelievable Truth' the first film in what would ultimately become his Long Island trilogy debuted, boasting the deadpan wit, dark humour and quirky characters that would populate all of Hartley's films and endear his work to indie film audiences the world over.
"They (the Long Island trilogy) were just the kind of films I was anxious to make at the time - small, local melodramas like the ones I'd admired by people who came before me… but from my own little corner of the world - Long Island," he says.
While 'The Unbelievable Truth' garnered some attention, it was Hartley's next film - 1990's 'Trust' - that really caused filmgoers to take notice.
A pitch-black comedy, 'Trust' tells the story of Maria (Adrienne Shelly, in her second film for Hartley), a pregnant high school student who - in the heat of a family argument - inadvertently kills her father and Matthew (Martin Donovan, who would go on to appear in a number of shorts and features for Hartley), a forthright, angry young man who carries around a live hand grenade "just in case".
Both have been scarred by toxic relationships with their parents and find a deep connection with each other. "I don't think it's cynical," Hartley says. "It portrays legitimately skeptical people - it's Romantic with a capital 'R'. It is hopeful, but it's not congratulatory to the audience."
His third film, 'Simple Men', again deals with a fractured family and its impact on other relationships as siblings Bill (Robert John Burke) and Dennis (Bill Sage) search for their father, a revolutionary who has been on the lam for decades. With it's memorable, off-kilter dialogue ("The next good looking woman I see? I'm not going to fall in love with her. That'll show her"), it continues to explore the themes that define Hartley's films.
"In my late twenties, when these were all written, I was not so uncommon a young man," he says. "I was trying to become independent of family, trying to be free from what I considered a shallow and strangling culture, wanting love, simply, but having high ideals, being suspicious of established business and politics - like any young punk worth his salt. With each of these films, I think, you can see me growing more confident in stepping right up and addressing what dissatisfied me about the world I lived in. I suppose, as one gets older, one does become more confident in who one is and all that - so you don't write as much about youthful growing, but more about mature survival."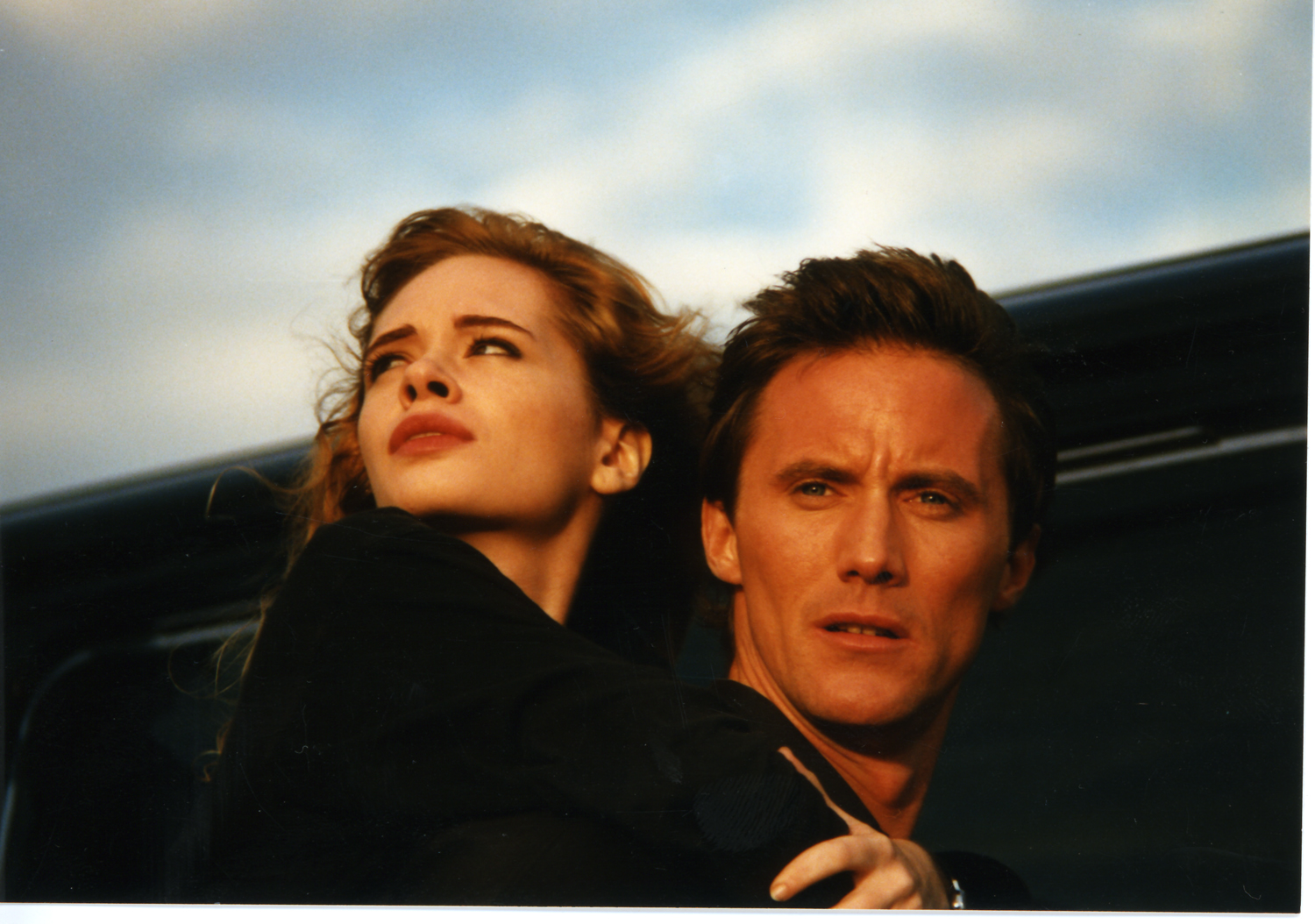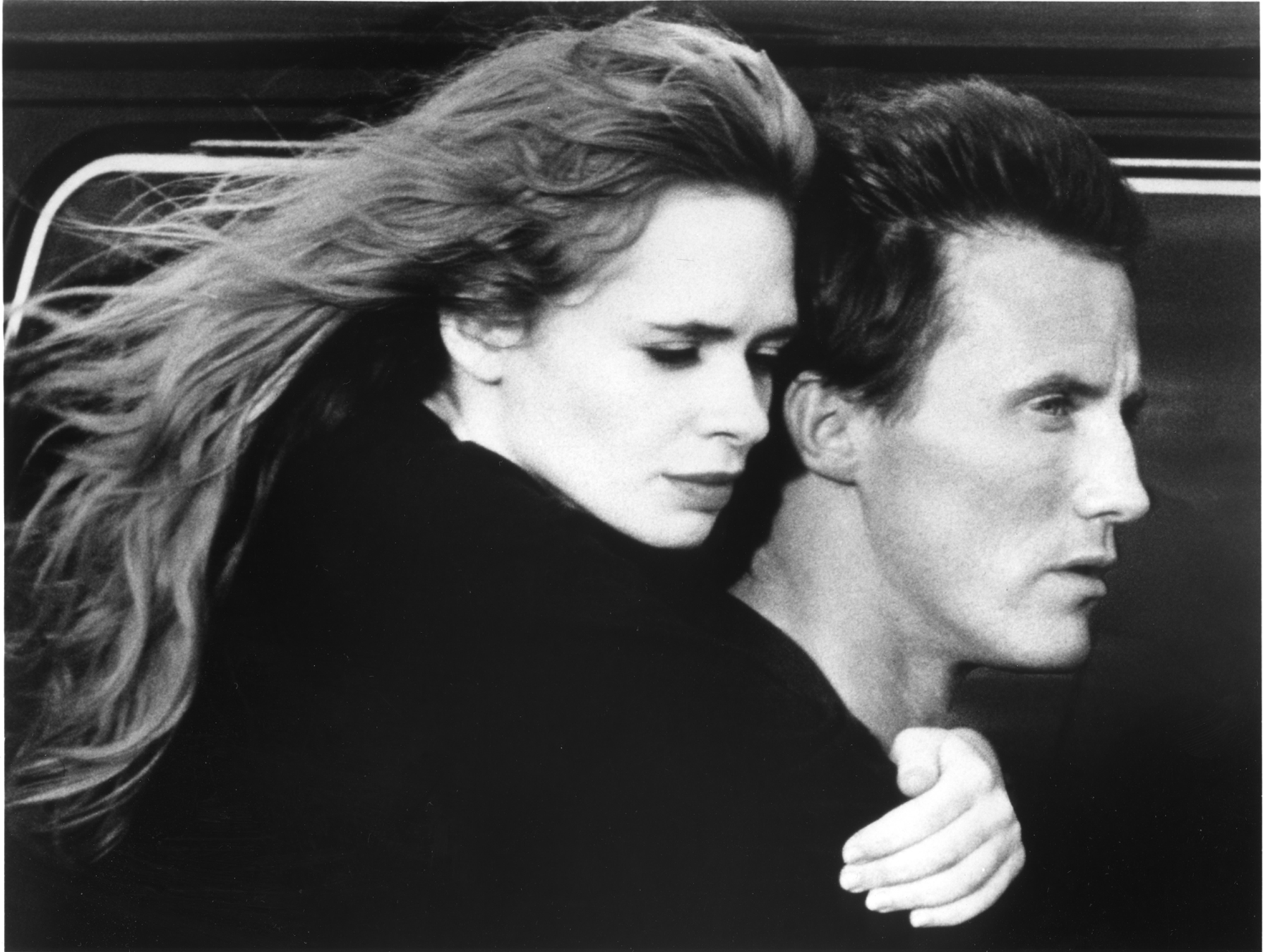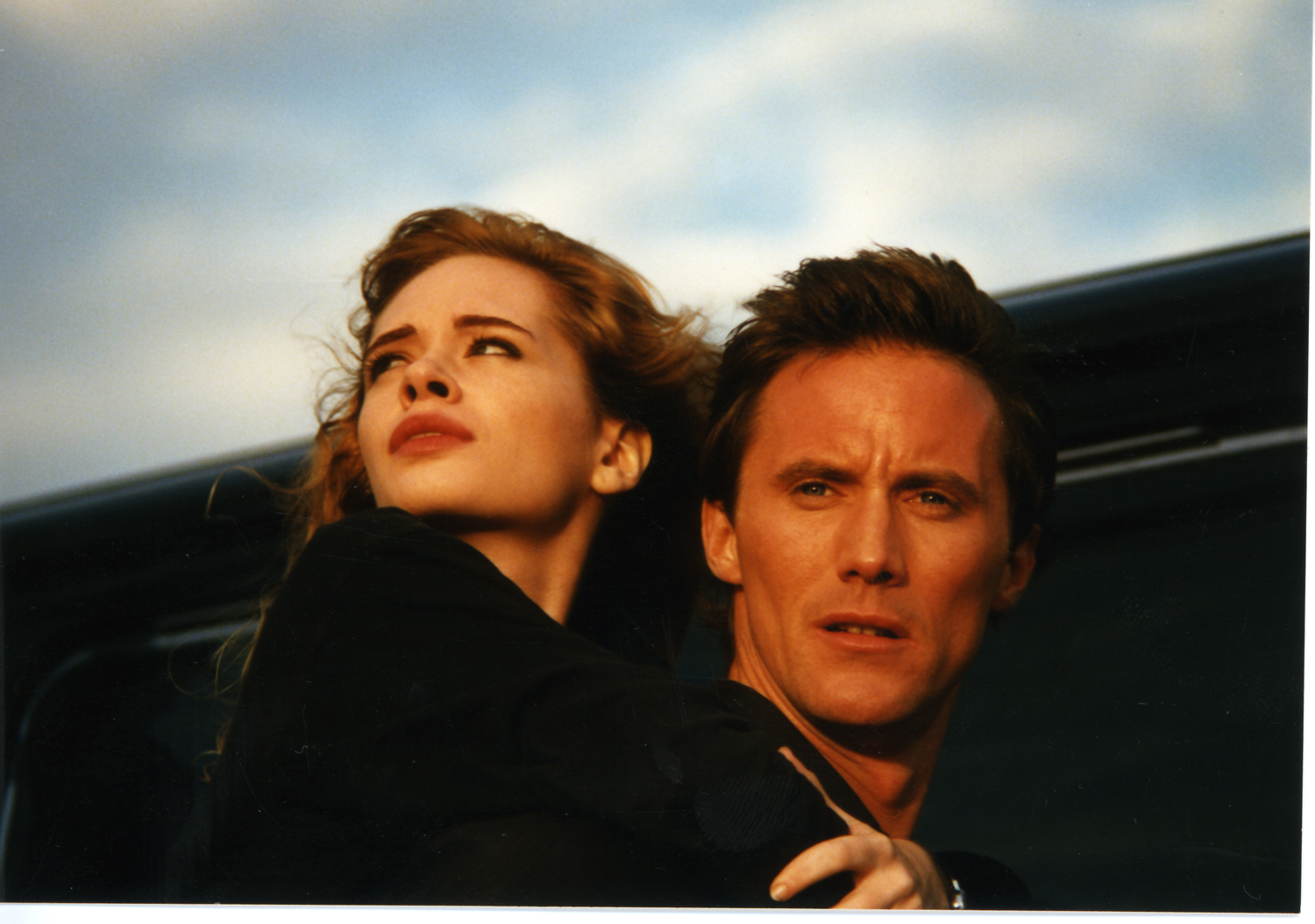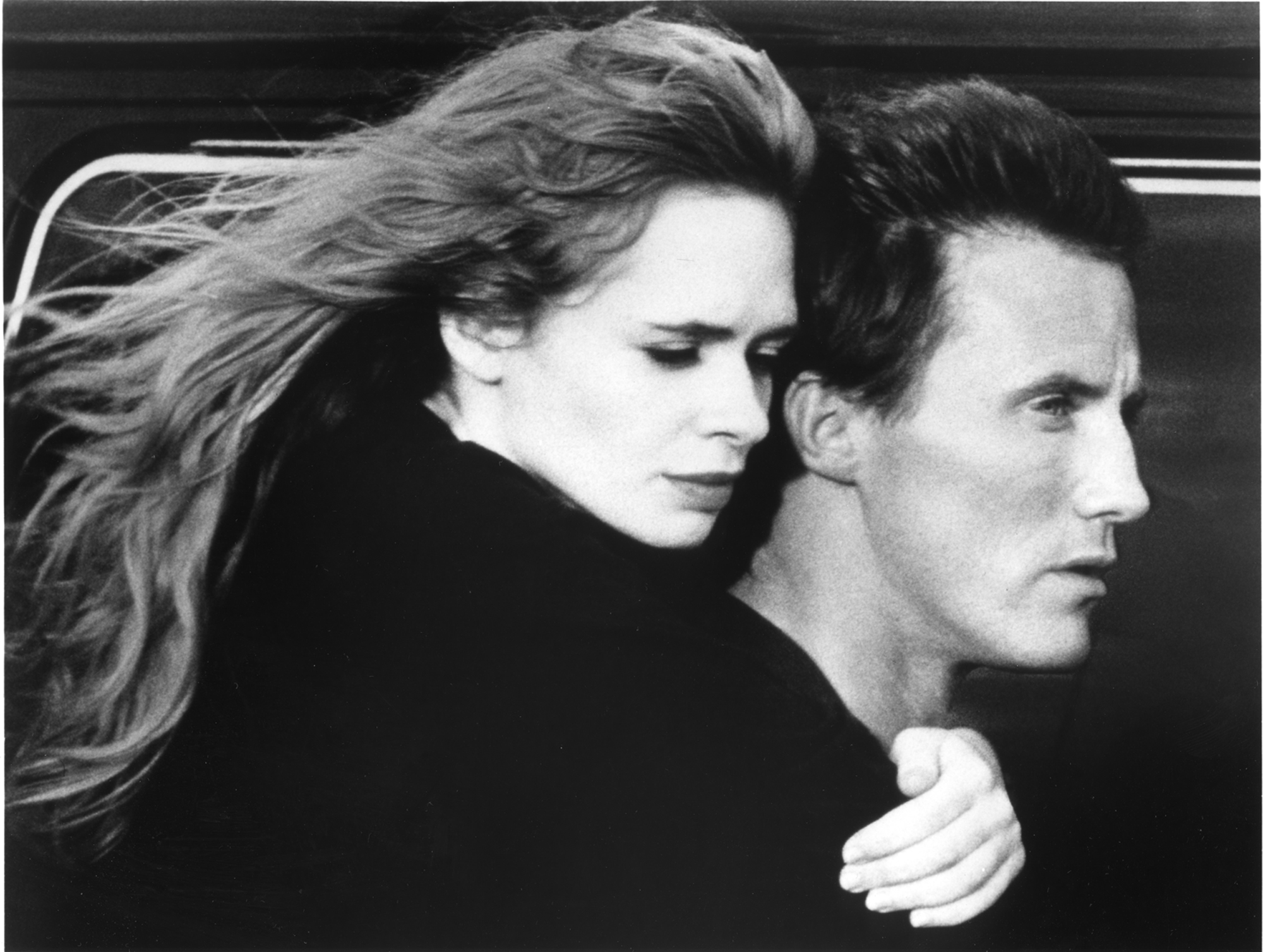 'Simple Men' also offered the chance for Martin Donovan to return as yet another angry young man… the type of role that had proven popular with Hartley's and Donovan's audience.
"I was just responding to Martin's personality as we fashioned different characters," he says. I found myself liking those moments when he'd lose his temper. In fact, before he'd lose his temper… I liked the restraint, the simmering… it was very visual."
For Hartley, Kickstarter has offered the opportunity to raise funds for new films (2011's 'Meanwhile" and 2013's 'Ned Rifle') and "modernise", as he puts it, his existing films.
"Some younger friends told me about it (Kickstarter)," he says. "I was skeptical at first, but then I studied it for a few days and realised it was merely a credit card processing service that provides one a social media platform with which to market product. Kickstarter is my main channel to my most dedicated audience worldwide… it has proven itself to be the best sales and marketing tool I've had access to since I started taking over control of my own films in the early 2000s."
As this piece was published, Hartley's Long Island Kickstarter had raised $54,861 USD with 16 days to go.
US$15 will get you a CD of music from the Long Island trilogy - along with alternate versions, remixes and new music - US$25 gets you a 2019 Hal Hartley Calendar. US$70 gets you a DVD or blu-ray boxed set, while US$100 will get you the boxed set, the CD and the calendar.
By the time donations reach the US$1000 mark, autographed items are included, with additional bonuses include a "Contributing Sponsor" or "Principal Sponsor" credit on the boxed set with hints at a meeting should the donor ever reach New York ("Please call ahead when you come to New York!" the US$5000 reward states). While a blu-ray transfer offers the potential to upgrade the image quality Hartley's keen to ensure the experience remains the same when people view the re-released films.
"I try not to over-restore, or disguise the qualities of the original," he says. "That said, there were a lot of imperfections we learned to live with back then, which were perfectly acceptable by distributors. Scratches and dust is what I try to fix. I don't re-expose the image to suit more modern requirements of brightness and I don't fix the "weave" - film was never rock solid in the gate, there's always a little movement to the image."
Hartley says, for now, he's less interested in the big screen and more focussed on developing ideas for television (the director has already helmed eight episodes of Amazon Prime Video's 80's-set comedy/drama 'Red Oaks'), with pitches for two half-hour comedies and one hour-long drama.
"I have no desire anymore to self-finance or pursue investment for new feature films… it's too much work," he says. "My fondest wish is to get one of my episodic television projects off the ground. I've had significant interest, but still no financing. I've been trying to make TV since around 2005, but there was no serious response. Then the creators of 'Red Oaks' asked me to direct an episode of their first season and it as a good experience for us all. So Greg Jacobs, the creator, offered to help get one of my projects going… and we're still at it."
Over his career, Hartley's seen plenty of changes to the way films are made, and stories are told… but says the fundamentals stay the same. While smart phones and low-budget editing software have made the tools of filmmaking more accessible, he says the underlying principle is still the same.
"I started making film with super-8, and that was a technology thought to be for home movies," he says. Even 16mm back in the day was thought of as only worthy of combat reportage, but they became forms artists worked in. It was the same with video back in the 1970's. By the 1990's, there was Digital Video and that opened up a whole new range of work - from crassly commercial (pornography) to artistic commercial (one thinks of von Trier)."
The same goes for storytelling, he says. New technology may have changed the scenarios available to writers, but not the underlying themes.
"It doesn't strike me that stories are all that different from the old days, how they're told probably changes," he says. "Technology is pretty much the thing that changes most year by year - and the lingo that goes along with it. I remember asking my 25 year old niece what "lol" meant in her text messages. Technology changes the way we are with each other - simple incidents like missing the train home - have different narrative possibilities or limitations because now, rather than the parents of a young woman staying up all night worrying, she'd call on her mobile and something else would happen. That's superficial, but important."
Looking back, Hartley says he still enjoys his earlier work.
"And I very much like the young man who made them," he says. "I like his attitude and I'm glad he survived. There were a lot of evil thugs to negotiate, but then I also made so many friends for life."
Hartley says he'll continue to restore and reissue his existing films to ensure they remain in circulation in the longer term.
"We're also creating DCPs (Digital Cinema Packages) of them, also subtitled," he says. "So for a decade or two more, people can see them. After that, I don't know what the technology will be - it will be someone else's concern then!"
To contribute to the Long Island trilogy Kickstarter, head to Kickstarter.
Anotherfilmnerd
Anotherfilmnerd's earliest cinematic memory was seeing Don Johnson throw up all over a suspect in John Frankenheimer's 'Dead Bang'. Ever since, he's devoted his life to searching out cinema that's weird, wonderful and features vomit in the most unlikely of places.