"Watch the Sunset" (2017) Review
"Watch the Sunset" is an anxiety-inducing single take film that uses its form to amplify the dramatic stakes. Making an independent film is already a somewhat mad exercise and yet co-directors Tristan Barr, and Michael Gosden double-down on madness by making a film that requires such pinpoint execution. In an Australia suburbia with a burgeoning Ice Epidemic, gang violence has reached epidemic proportions. Danny (co-writer/director Tristan Barr) is on the run with dazed and drug-addled Charis (the mesmerising Zia Zantis-Vinycomb). He makes a pit stop in a country town to visit his former flame Sally (co-writer Chelsea Zeller) begging for a chance to reunite his family and leave the biker gang life in his wake. Just when he thinks he made it out, his soon-to-be former gang snatch his daughter Joey (Annabelle Williamson) to bargain for his hostage.
Cinematic philosopher Gilles Deleuze described the 'point of view' (in his novel 'Cinema 1: The Movement-Image) as a consciousness. Cinematographer Damien E. Lipp and directors Godsen and Barr create a consciousness in "Watch the Sunset" that isn't really specifically a character in the film. As the audience looks out the window to a country landscape hurtling quietly toward our destination, you realise that you're a passenger. In the new Frank Grillo star vehicle (no pun intended) called "The Driver," the camera was anchored to the vehicle for the duration of the film. In WTS filmmakers create the narrative excuses for this disembodied presence to enter and exit the car along the way. Richard Labrooy's score is bleak with notes that are hitting and pausing like an infrequent heartbeat. When you feel it's presence, it shows it's cards; because you think that it's there to disguise the practical motion of the camera.
Barr, Gosden and Chelsea Zeller create a tale of karmic consequences connected to the role of women in biker culture. For Zeller's Sally, it's life as a partner and mother, now on the run in a rural town to start a new life when her ex Danny rolls back in. Danny brings with his Charis (Zantis-Vinycomb) a shell, used and abused (in more ways than one) for the gang's pleasure. The idea of a groupie for biker gangs is finally causing pause to ask, is this our right?
Barr's Danny reeks of deep regret, during a visit to a church to find his former love Sally (Zeller). When he whisks her away to ask for penance for being a terrible partner and an absent father, karma catches up. This almost fated reprisal comes in the form of two gang members in a children's playground that takes a seriously disturbing turn. Inked men in biker gang attire circling the play equipment like vultures is the stuff of nightmares.
In the prologue of "Watch the Sunset," the filmmakers go a long way to establish the context of an "ice" epidemic (crystal methamphetamine) plaguing Australian suburbia. In a mash-up of news footage, underscored by different channels of narration from broadcast (including a radio interview with former Prime Minister Tony Abbott) outlines that this escalation of "cartel" like violence and drug-fuelled madness are brothers in arms.
There is, however, an unintended consequence. Unlike fellow biker drama "1%," which establishes biker gangs as plagued with egomaniacs and symptomatic power struggles flexed with sex and violence (or combinations of the two). In some ways, this context that opens "Watch the Sunset" goes a way to excuse the blatant inhumanity of the antagonistic forces of the film. The most heinous acts, the most nightmarish visions of amorality, are all because of the "ice." It's reminiscent of "The Terminator" and detectives played by Lance Henriksen talking about how PCP (phencyclidine or "angel dust" - 1984's horror drug du jour) gave people superhuman strength and animalistic impulses.
In 2015, "Victoria" written and directed by Sebastian Schipper, delivered a dizzying and transcendent single take thrill ride of a night out that goes drastically wrong. "Watch the Sunset" overcomes the single shot gimmick and creates a palpable uninterrupted tension from start to finish.
★★★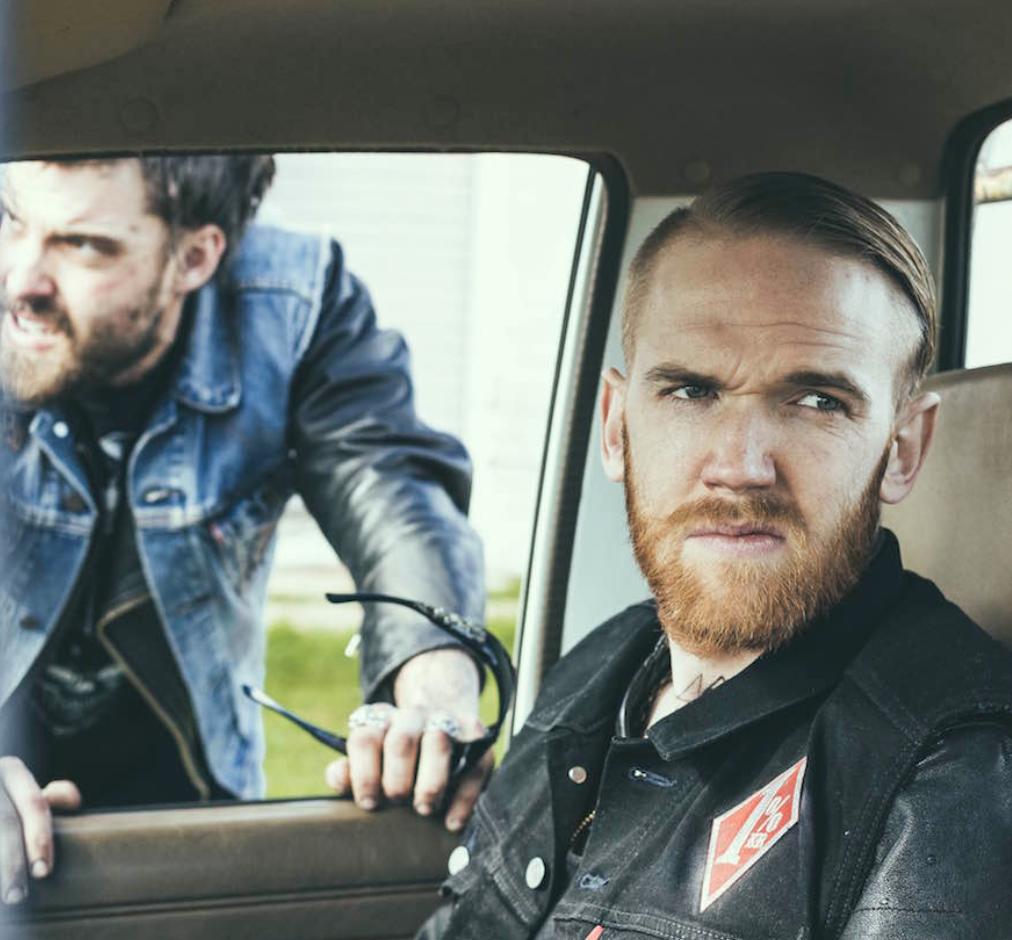 Directed by: Tristan Barr and Michael Gosden
Written by: Tristan Barr (screenplay/story), Michael Gosden (screenplay/story), Chelsea Zeller(screenplay)
Starring:
Tristan Barr ... Danny
Zia Zantis-Vinycomb ... Charis
Chelsea Zeller ... Sally
Annabelle Williamson ... Joey
Aaron Walton ... Shane
Michael Gosden ... Russell
Music by Richard Labrooy
Cinematography by: Damien E. Lipp
Blake Howard